About the
Company
About the
Company
De Paulis Logistics & SCM Eireli was established in 2016 as a business management consulting company with focus on management solutions for supply chain and logistics.
Services
Services
Freight negotiations for all transport modals, both national and international.
Consulting in supply chain management, logistics and foreign trade.
Transport solutions for project loads, both in bulk and containerized.
Services
Services
Capturing new customers.
Logistics cost analysis and reduction.
Performance indicators to monitor logistics and supply chain processes.
Development of new suppliers and service providers in various segments.

Professional
curriculum
Electrical Engineer with emphasis on Electrotechnical, graduate of Escola de Engenharia Mauá in 1991;
Post-graduate work in Administration – Production Center, at Fundação Escola de Comércio Álvares Penteado, conclusion in 1993;
Post-graduate work in Quality Engineering, at Escola Politécnica da Universidade de São Paulo, conclusion in 2000;
Post-graduate work in Supply Chain Management and Logistics – Logistics and Transport Learning Laboratory, at
Faculdade de Engenharia Civil da Universidade Estadual de Campinas, conclusion in 2006.
Fabrizio
De Paulis
Fabrizio
De Paulis
Background
Career development within national and multinational companies with solid
background in Transport and Logistics Management and vast experience in:
---
Management of International Logistics Demands for Import and Export Projects
Development of New Business, Solutions and Service Providers
Relationships with suppliers, transporters, and service providers
Negotiation of contracts, services and all modals of transport.
Logistics cost analysis and reduction.
Implementation of freight distribution centers in other countries, specifically in the United States,
Canada and Mexico, including overweight situations, with deliveries by rail, road and multimodal.
Foreign Trade Management.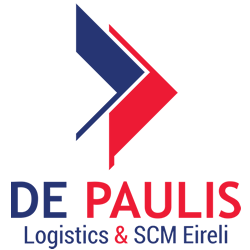 Poços de Caldas, MG – Brasil
Phone: +55 (35) 3714 2689

Whatsapp: +55 (35) 9 9963 0914

E-mail: fabrizio@depaulis.com.br

Skype: fabriziodepaulis
Linkedin: linkedin.com/in/fabrizio-de-paulis